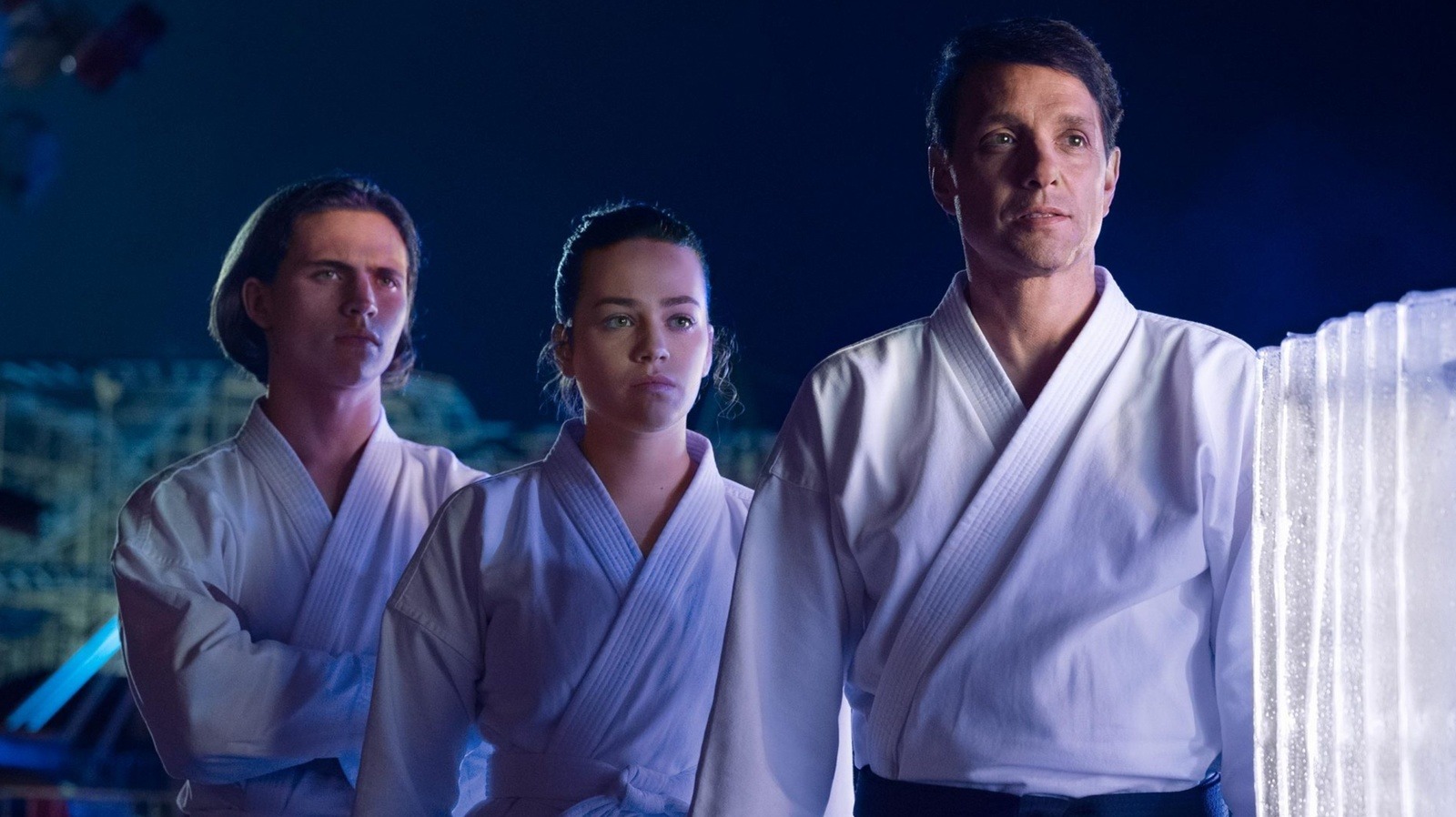 In The Karate Kid, Mr. Miyagi and Ali Mills (Elisabeth Shue) help Daniel prepare to take Johnny Lawrence (William Zabka), and the Cobra Kai dojo, down a peg by defeating them at the All Valley Karate Tournament, but they know it'll be no easy task. They study his opponents extensively, leading to a string of victories for Daniel that take him straight to the finals. As he's climbing the event ranks, "You're the Best Around" by Joe Esposito plays, providing the finishing touch to this over-the-top eighties montage. 
There are few scenes more recognizable in film history — and in the Karate Kid series — than this one, and according to Reddit user u/thewalkingwhit, a number of scenarios could bring the song out of retirement. "You can't beat the nostalgia of you're the best…. around!" they said, adding that "It has to be an epic Johnny moment. Complete redemption arc. Or at another tournament when they defeat Kreese's Cobra Kai? Or when Daniel and Johnny have their Rocky III rematch?"
In response, Reddit's Cobra Kai devotees chimed in with their thoughts on the matter and most agreed with the original post. darknessflamegundam thinks it'll appear "when Daniel and Johnny go up against Kreese and beat him. Either that or maybe when their combined dojo's students win the next All Valley Tournament," while Sloan430 remains unsure but optimistic, saying "No idea, but I can't wait until they do-so iconic."
User -random1234- offered their theory on when "You're the Best Around" would play once again, and their prediction is a fitting one, "It's probably gonna be for the final scene of the show. What better way to end it than that?" Even though Joe Esposito's legendary song hasn't made its presence felt in a Cobra Kai episode yet, it popped up in the season 3 trailer Netflix put out on October 7, 2020, keeping the hope alive that it'll soon feature in a future installment.