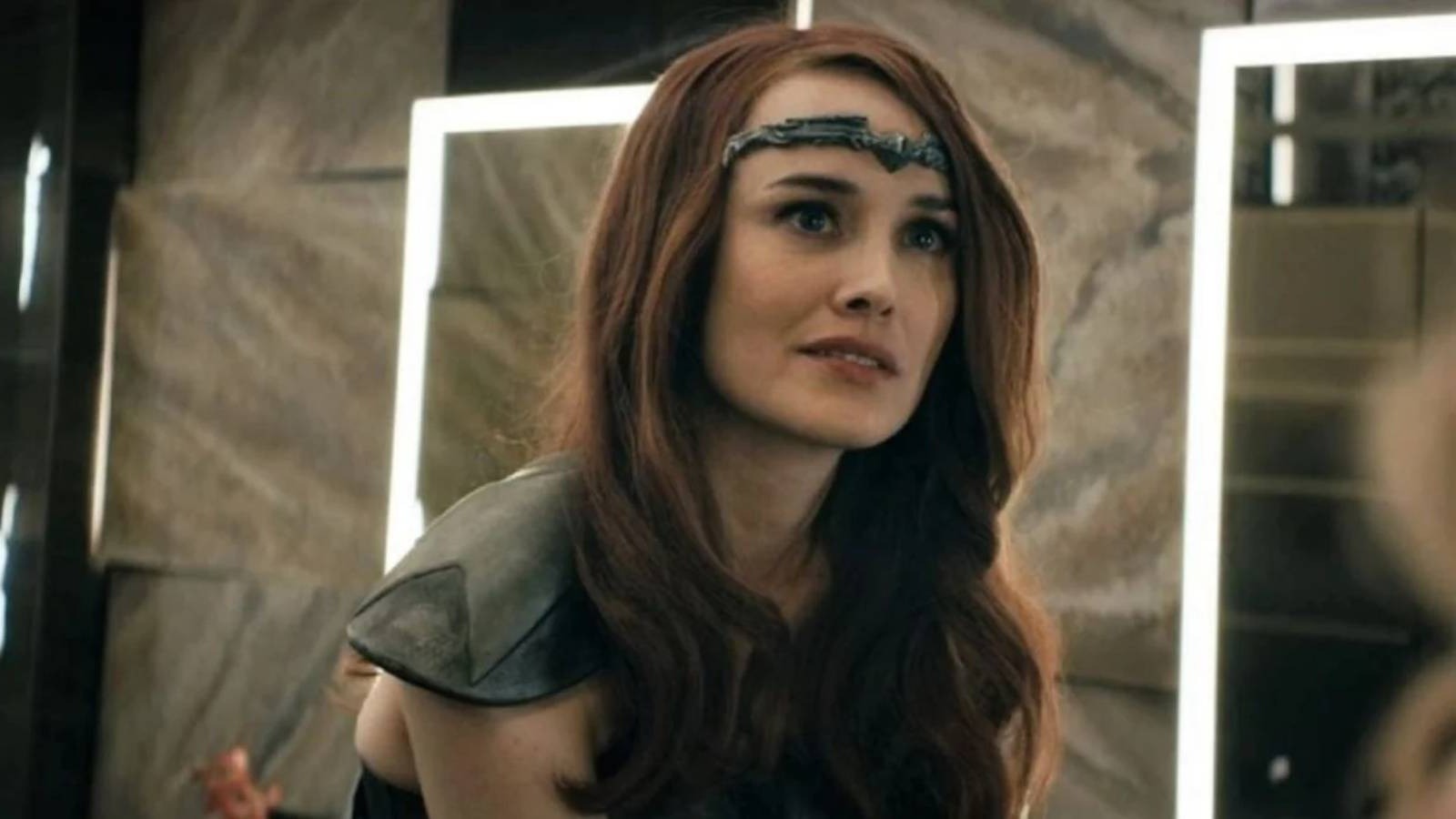 The season 2 finale sees The Boys and Stormfront duke it out in the middle of a field. Meanwhile, Homelander gets very, very close to making mincemeat out of Billy Butcher (Karl Urban) in the middle of the woods after Ryan (Cameron Crovetti) makes Stormfront (Aya Cash) crispier than Raising Cane's fried chicken. Queen Maeve first shows up to the fight out of nowhere, and once she's done, she winds up in the middle of the forest out of nowhere, ready to blackmail Homelander. This speedy arrival begs the question: What exactly are Queen Maeve's powers?
A recent Reddit thread attempted to get to the bottom of this. One user, Redditor u/Sypike, brought up the fact that, "She's Wonder Woman's analogue, so I would assume that she has similar powers. In season one she basically says she can't fly (the whole plane fiasco) and Homelander flys [sic] her around." From what we've seen of her so far, we know she has all the typical superpowers: super strength, super durability, super angst — but u/Sypike brings up a good point that the show has established she can't fly. 
One possibility is that she has super speed. She may not be as fast as A-Train, but she could feasibly get around quickly enough that she could run from Vought Tower to the Stormfront fight, and then run around the woods looking for Homelander as depicted on screen. Another option brought up by Redditor u/Cjpappaslap: "Invisible jet?" Maybe in season 3, we'll realize Queen Maeve has had a plane all along — right in front of us.
We'll just have to wait until season 3 of The Boys gets released – hopefully sometime in 2021. With her at odds with both Homelander and Black Noir, a DC Comics Trinity-analogous showdown could very well be in the cards.