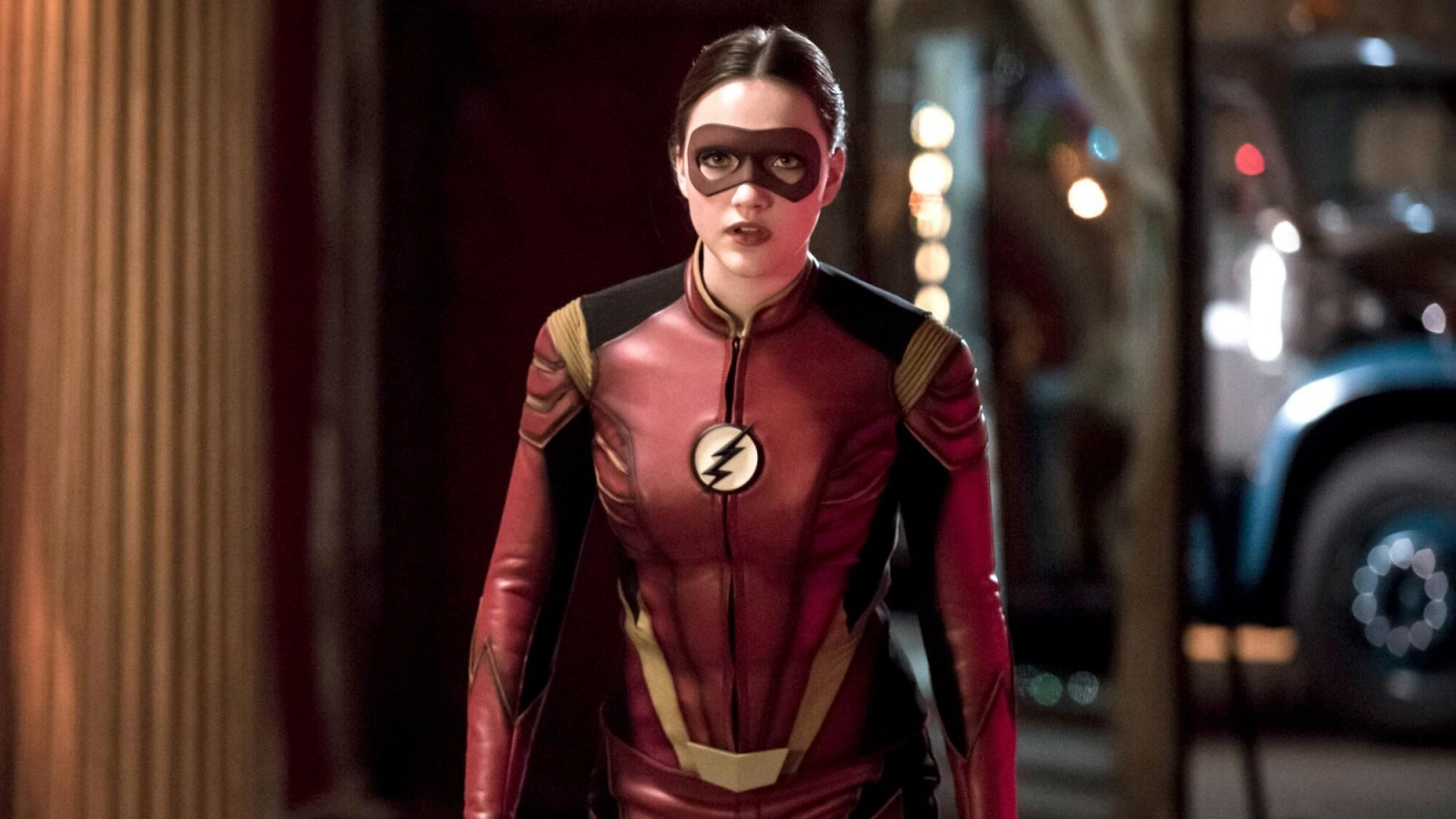 Violett Beane's departure from the Arrowverse was the result of a massive franchise reset, but in real life, there was one major reason Beane's tenure as Earth-2's speedster came to a screeching halt.
In February 2018 it was reported that Beane had been cast as the female lead on CBS' faith-based dramedy God Friended Me (via Deadline). Coincidentally (or not), the series came from Arrowverse mastermind Greg Berlanti's production company, Berlanti Productions, and Warner Bros. TV.
Beane stars on the series as Cara Bloom, a magazine writer who becomes the second target of a mysterious "God" Facebook account that friends podcaster and atheist Miles Finer (Brandon Michael Hall), and begins offering "friend suggestions" of people in New York City who need some assistance and godly intervention. She eventually joins Miles in his charitable endeavors, and the two develop a romantic relationship because of course they do. The actress starred in the role for two seasons before the show was canceled in spring 2020, according to The Hollywood Reporter.
Though her time on God Friended Me was unfortunately short-lived, the commitment of a series-regular role left little room in Beane's schedule for other major projects while she was working on the series. That meant that The Flash would have to explain her absence in some way, and as a number of other Arrowverse characters were wiped from existence, her death in the crossover made, perhaps, the most sense to the show's creative team.
Luckily for fans of Beane and her speedster alter-ego Jesse Quick, The CW show never actually shows the younger Wells' death — just like her father's Crisis death. And as fans of The Flash know, Harry Wells actually survives the multiverse collapse. Because Beane's character also doesn't die on screen, and her father seemingly survived, there is a possibility that Jesse, like her father, can one-day make a post-Crisis return to the Arrowverse.