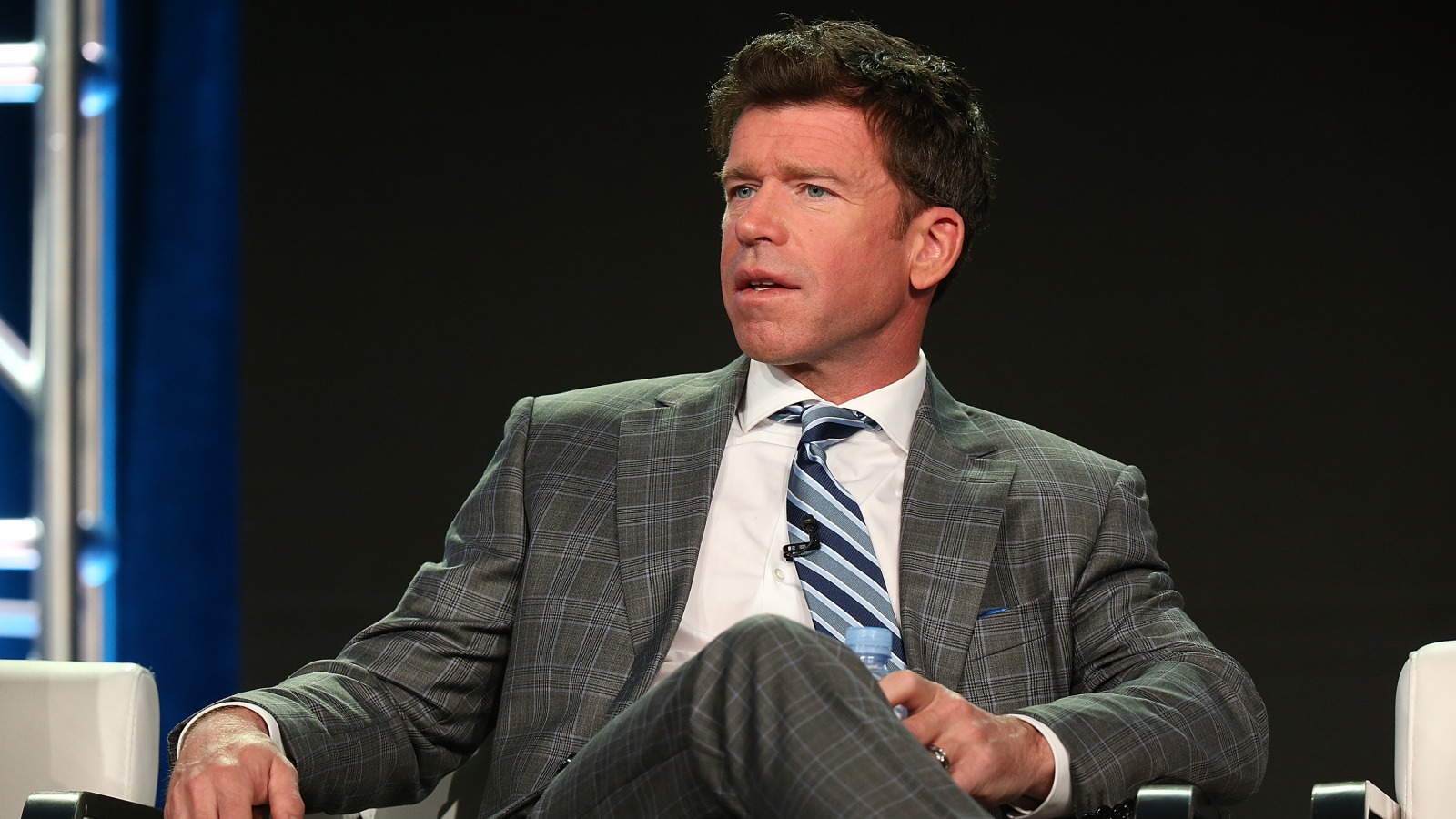 Even as Yellowstone continues to entertain with an endless menagerie of modern cowboy carnage and peurile political maneuvering, fans would likely point to the show's authenticity as the factor that keeps them coming back. And in spite of the series' melodramatic manipulations, the thing that makes Yellowstone so watchable is that Sheridan and Co. continue to paint a patently realistic picture of a dying way of life. And at least part of that authenticity stems from the fact that Sheridan himself actually lived that life in his formative years. 
Seems the talented writer, director, and actor grew up riding horses and corralling cattle on his family's ranch in Cranfills Gap, Texas, according to both the Deadline interview and Wide Open Country. And even in his youth, one has to think Sheridan could see that way of life quickly fading. As such, it's no surprise he didn't linger long in the family business, with the ruggedly square-jawed Sheridan catching the acting bug during his time at Texas State University.  
Whatever the case, there's little question Sheridan's upbringing plays a big part in informing the narrative of his hit series. So too, it seems, did one of the most epic small screen series of the modern era. "The linear format of TV is almost dead and people binge-watch and it's very hard for these commercial television channels to compete. This was my answer to Game of Thrones. Not in sheer size, but in saying, 'Hey, guys, you can do this too; a different version.' You can actually use commercial breaks to your benefit, build tension with them. It can be a more communal viewing experience."
It's safe to say millions of Yellowstone viewers agree on that.