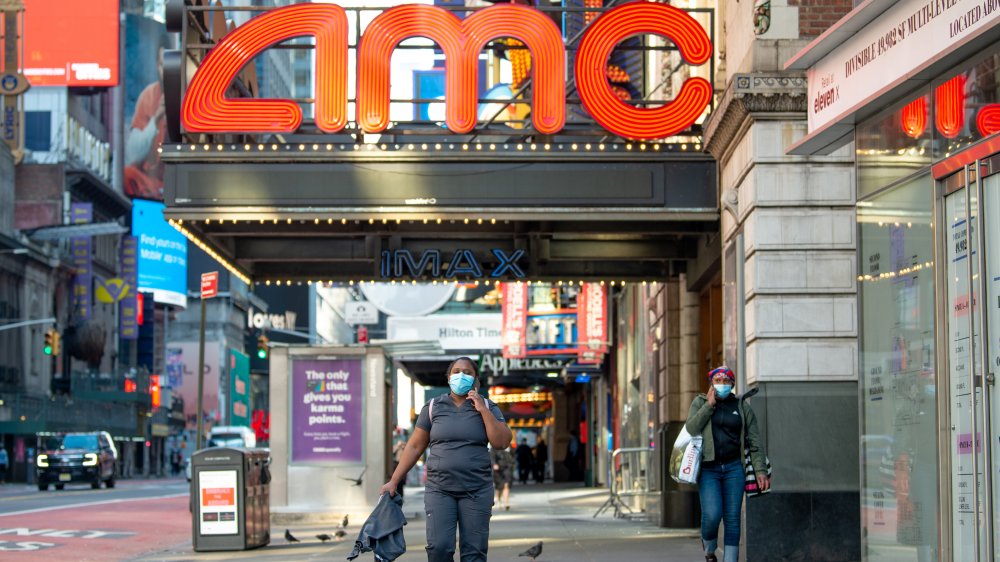 We should tell you there is, naturally, a catch to the 1920 pricing promo (other than the risks of entering an enclosed space with several strangers), which is that it's valid only on re-opening day. While that means movie lovers won't be able to see the likes of Tenet at the family-friendly old school price, The Verge confirms AMC will be screening a wide array of both classics and recent hits when they re-open, with Back to the Future, Black Panther, Jumanji: The Next Level, and Star Wars: Episode V – The Empire Strikes Back highlighting their programming slate.
After opening day, ticket prices for such screenings will apparently remain quite low as well, with AMC offering tickets for just $5.
In the press release cited by The Verge, AMC bosses (who previously faced backlash over their decision not to require patrons to wear masks) wisely announced they'd changed course on that front, stating that both patrons and employees will be required to wear facial coverings while on property. They further announced that hand sanitizer and disinfectant wipes will be readily available, and that theaters will undergo extensive cleaning between screenings. On top of that, theaters themselves will reportedly be operating well below seating capacity.
But will low prices and new safety measures be enough to get people out of isolation mode and back into the multiplex? After all, even as some cities are starting to get back to normal, new hotbeds seem to be popping up on a weekly basis. And as much as every single person in this country wants the world to get back to normal, there's no real indication that the world — particularly America — is actually ready for that to happen. 
As it is, AMC re-openings should prove a legit heat-test for the current state of things. And we're all sincerely curious to find out what that state is.